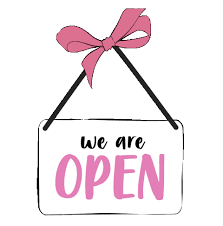 We are back open for business!
Hello all.
We are finally back open and able to accept new orders.
our processing times will be set at 7-10 days but may change, due to changes in circumstances, like an overwhelming demand for Jackets, or lack of supplies. You may be lucky and get your orders sent much quicker than this. This timeframe is in addition to the postal time that it takes to get to your destination.
Please read our previous blog posts about the current postal delays.  During this pandemic, postal networks worldwide are significantly being delayed and in some instances suspended completely, in some countries.
If you would prefer to have your order tracked internationally please choose this service at the point of checkout.  It's is an additional service and comes with an additional cost from Royal Mail. This service is not free as some people seem to think it is. Visit the Royal Mail website and see for yourself. I do not charge anymore than what I am charged for this service that is provided by Royal Mail.
Please do enjoy your visit and happy shopping and kitty walking.
Clare
---